Websites play a vital role in business today. For most companies, websites are the primary representation of a brand and their top lead generation engine. A website may live at the center of most marketing efforts, including top-of-the-funnel demand generation, lead generation, sales enablement, customer service, press and media relations, employee nurturing, and partnerships.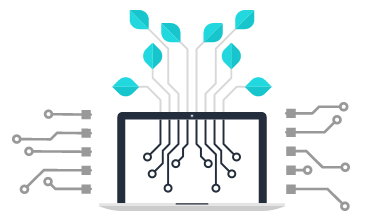 Planning stage: developing a web strategy
During the planning stage, it is helpful to develop an initial understanding of your buyer personas, marketing research, your own value proposition, influencers, and establish the right analytics to measure and test your premises. An untested strategy is basically worthless. Testing, data-driven decision-making, experimentation, and iteration are key in building a solid business strategy for websites. Assume less and measure more.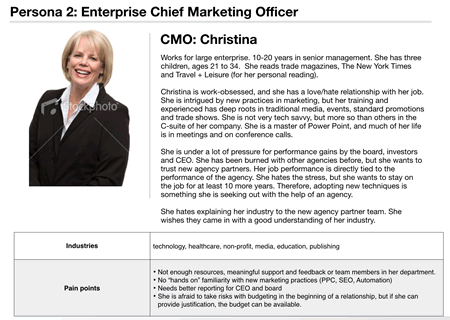 Digital marketing plan fundamentals
Create clear, written definitions of what you are marketing
Buyer personas: Demographic research on your customers; Customer pain points; example bio; influencers within the marketplace; roles; decision chain.
Goals and KPIs: cut out the vanity metrics--focus on the metrics that affect the business
Lifecycle definitions: Marketing to sales plan: define the customer journey and lifecycle milestones (subscribers, leads, MQLs, SQLs).
Channel tactics: Advertising, social media, organic search, print ads, etc
Testing, reporting, iteration, and optimization plan
Budgets along the current timeline (3, 6, 12 months)
Roles and responsibilities with members of the team – account for positions that are unfulfilled currently... Make people accountable for their part of the plan.

Production plan: who will produce what during the timeline

Approval process for launch
Strategy plan with tactics and timeline: define campaigns and content strategy
An inbound strategy is vital
Remember, websites are inbound marketing engines--not expensive brochures. Websites, whether acknowledged or not, may be your more important salesperson, and on average, they touch more relationships than your best sales team.
Websites with 51 to 100 pages generate 48% more traffic than websites with 1 to 50 pages. – Inbound Marketing Statistics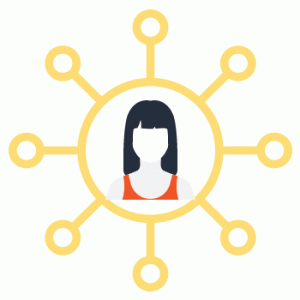 Inbound or outbound marketing for gaining leads?
Inbound has proven far more cost effective for lead generation. Additionally, a strong foundation in inbound marketing can help a brand not just generate leads but also develop sales opportunities from those leads.
Why use inbound marketing?
It's less expensive.
It focuses on your message and value proposition.
It engages your audience.
It has long-lasting effects.
It builds trust.
Outbound Marketing vs. Inbound Marketing – Which is Better?
Defining the right metrics and goals.
The right metrics for your website have everything to do with your core business goals--generating revenue, improving nurturing rates, closing deals, gaining partnerships, or improving churn. Here are a couple common (high level) websites metrics, that can generally improve your organization's overall marketing outcomes.

Common web metrics:
Visits (traffic) - and visits by source
Website overall conversion rate
Conversion rate by page
Leads generated from the website
Leads generated by channel
Pages that influenced a lead
Top landing pages by conversion rate
Number of pages per visit
Bounce rate
Revenue generated
Leads or inquiries
Downloads (open or gated) by content type and page title
Time on site
New visitors vs returning visitors by channel
Top pages and top pages by search referrals
Page and website load times
Defining website content and information architecture.
Many organizations focus too heavily on their homepage and ignore the rest of the website. In fact, too many organizations focus more on whether to have a homepage slider, and they ignore real, meaningful web strategy. Homepages are becoming less and less important.
It's not just The Times. The entire digital media industry is seeing a big shift in behavior. Reader visits to home pages are declining while traffic from social media is rising. ( Source: BuzzFeed )
Build a plan that examines landing pages, blog content, your overall content strategy, top attribution pages, worst bounce rate pages, and drop offs within the website. These key elements will help you make impactful changes and drive better results.
Are you cultivating relationships, or just trying to close deals?
A true website strategy must consider the factors that drive sales opportunities. For many sales teams, the sales model is broken. Many sales teams struggle to work with web generated leads, as they focus too intently on only those leads that are ready to buy. Today, buyers are making decisions differently. Long gone are the days where the sales person was in charge of the buying process--the web has put the power into the hands of the buyers. Companies need to shift their sales model to being helpful, resourceful, consultative, and inbound-centric in order to improve their sales prospects long-term.
What does this change in the sales process mean for defining a business strategy for websites? Well, websites live at the center of sales enablement efforts. Websites can be used for cultivating relationships with leads and helping those leads progress through the buying lifecycle.
See also: Does Sales Enablement Work?
Lead nurturing and scoring are critical parts of a strong inbound marketing strategy. By focusing on improving nurturing efforts, you will be able to increase the sales opportunities from inbound leads. Lead nurturing and scoring helps:
They ensure that only hot leads go to the sales team.
Hot leads are generated without an additional investment.
Develop your reputation as an expert and trusted advisor.
Drive sales. Lead nurturing and scoring are strategies that are proven to drive sales.
According to CSO Insights, companies with mature lead generation and management practices have a 9.3% higher sales quota achievement rate.
Testing your strategy: Does it work?
Testing and analytics are a vital component to developing a business strategy for an organization's website. Many organizations fail to achieve growth and a clear return-on-investment because they lack a testing and data-driven decision-making process. Identifying points of failure and learning from failure quickly helps drive success faster and with more efficiency.
Elements of testing for a web strategy:
Web analytics
A/B testing
Lifecycle analytics
Using marketing automation with short-iteration cycles
Attribution and channel reports
Measuring the value of your efforts
In order to better understand the business value of your efforts, it is important to have access to sales data or key business metrics. Bridging the gap between marketing and business value can change the appreciation that executives have for marketing efforts.
Data integration can breathe life into your marketing planning efforts. For starters, ensure your marketing analytics system can connect to your CRM, so you are able to measure contact generation and the sales lifecycle, and attribute that value back to the originating marketing campaigns or efforts. This will also help you cut out under-performing efforts--allowing you to zero in on those campaigns and efforts that are working.
See also: What impact will a website redesign have on my business?
Other key value metrics:
Number of qualified leads generated
Conversion rate of leads to sales opportunities
Total deal value of web influenced leads
Cost of acquisition for qualified leads and opportunities
Deals closed and revenue generated -- attribution back to marketing
Retention improvements - customers retained that were at risk
Increase in on-boarding effectiveness
New opportunities nurtured from existing contacts