The digital market is a disruptive force. With the majority of us carrying a computer around in our pockets in the form of a smartphone, the power has shifted from seller to buyer. Digital marketing is evolving as the digital landscape changes how we market and sell.
Marketing builds relationships and loyalty
Digital marketing today focuses on building relationships and helping a company's brand remain relevant in its industry arena. Emphasis is on personalized content experiences. Yes, these can improve time spent on site stats. Still, the greater goal is to engage the customer while gathering intentional information that helps the marketer and sales provide an even better experience.
Related reading: Thoughts on the Future of Marketing and Sales [REPORT]
Forrester even predicts a shift to "customer-obsessed operations" as more C-suite execs recognize the importance of getting close to customers. Knowing the customer and being buyer-responsive will drive sales but also buffer the brand from the revenue risk of customers punishing companies for poor customer experiences.
Businesses that personalize web experiences see an average 19% increase in sales. — MarketingProfs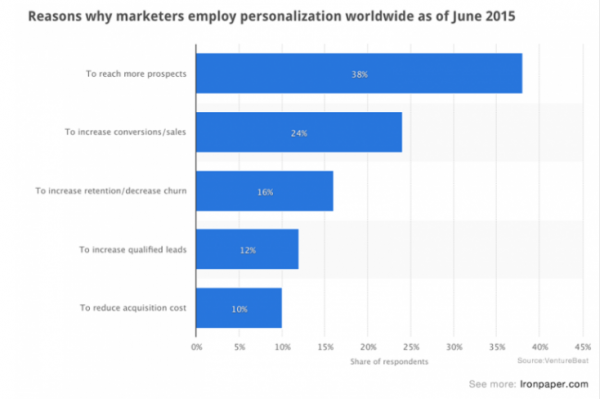 Sales Aims to Help First
This shift to customer care has sounded yet another death knell for the "close at any cost" salesperson. Today the emphasis is on helping a prospect, building a relationship with a buyer, and offering credible insights.
Related reading: Why Buying Lead Lists Will Kill Future Sales
The buyer today can access a breadth of information online, and the salesperson is no longer the sole voice of truth. Nevertheless, the prospect can be helped by a sales approach that helps them by providing valuable advice and insight into the challenges and possible solutions.
Related reading: Online Marketing Trends 2016 to 2017
Sales Aligns With Buyer's Journey
Since sales no longer controls the conversation, the sales team must match its selling efforts to the way that people buy. To do so, the company needs to identify the buyer's place in the journey from awareness through consideration to decision.
Only with the journey in mind can the inbound sales team:
connect with buyers via email, videos, and shared content related to common challenges
explore which challenge is most pressing and come to understand buyer perceptions
advise the buyer on framing the challenge and how to evaluate sellers, plus illustrate why they are the best fit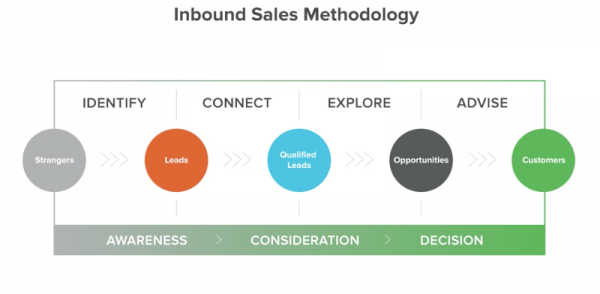 "Approaching sales through the lens of helping ultimately makes it easier." — Hubspot Sales Director Dan Tyre
Related Reading: Benefits of Integrating Sales and Marketing
Sales and Marketing Join Forces
Sales and marketing used to be like bickering siblings drawing imaginary lines across the bench seat in the back of the car on a long trip. While they might sometimes play nicely together, each wanted to keep its own territory clear. Yet this doesn't work in the digital environment.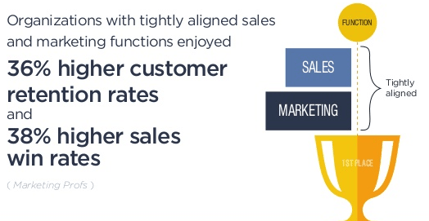 Sales and marketing must work together closely to share their insights into buyer needs, challenges, and interests and to better understand what converts a prospect. Adding customer service to the discussion, too, as well as product development teams, can see several business units benefiting from the significant amount of business intelligence now more readily available thanks to digital marketing's measurable metrics.
Related reading: Benefits of Integrating of Sales and Marketing
Digital Strategy is Essential
Our increasingly digitized world also prompts other marketing and sales evolutions:
Mobile optimization is critical as desktop traffic continues to drop
Social interactions and advertising are impacting how buyers search for information
A buyer preference for video is shaping a B2B move to video content strategies
Technology such as marketing automation, customer relationship management, predictive analytics, and artificial intelligence-driven chatbots enhance customer engagement and personalization strategies.
"Nearly 2.6 billion people — over 1/3 of consumers worldwide — will use Smartphones by 2018." — eMarketer
Expanding access to information in a digital landscape has empowered the buyer. Nevertheless, it is also revolutionizing how we market and sell. Leveraging the analytics available, collaborative sales and marketing teams can identify and design the micro-moments that impact the buyer when they are at their best attention, most anxious, or more appreciative of the brand's value.
Digital Marketing Evolution Sources:
Kawaja, T. (2015, November). LUMA's State of Digital Marketing at DMS West 15. https://www.slideshare.net/tkawaja/lumas-state-of-digital-marketing-at-dms-west-15
Thompson, C. (2016, November 17). 8 Marketing Predictions That Will Rock 2017. https://blog.invoca.com/8-marketing-predictions-will-rock-2017
Tyre, D. (2016, February 29). Sales Isn't About You. https://blog.hubspot.com/sales/sales-is-about-buyers#sm.00012g66czam8e61x1p1jlvdtvz6t