Judging by the Bureau of Labor Statistics, the majority of Information Technology (IT) service companies are small (10 - 99 workers) or even micro-sized establishments. Yet, the demands for differentiation, marketing effectiveness, and sales are increasing and forcing IT service companies to improve their programs or suffer losses.
These lead generation tips for IT service companies can help firms of any size gain traction in a densely populated, competitive industry.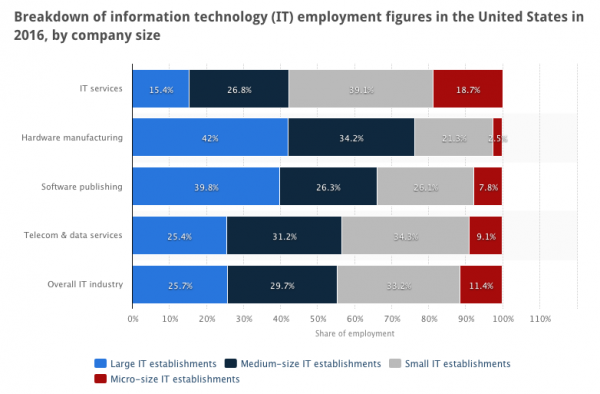 Why lead generation?
Powerful inbound marketing campaigns generate the leads sales needs to convert and drive business revenues. With effective content marketing, analysis of relevant metrics, lead scoring and validation systems, and conversion optimization, the inbound marketing team can generate qualified leads and nurture sales opportunities. Effective lead generation doesn't rest on its laurels, though. Continuously adding, optimizing, and improving can further ramp up lead generation efforts leading to IT service company conversions.
Lead generation tips for IT service companies:
Publish consistently
Provide quality content, adding value for your target audience and addressing their pain points in the IT service arena. Address the needs to improve efficiency, reduce costs, power business, or drive innovation with educational, authoritative content.
Lead generation addressing IT decision-makers in the earlier stages of their purchase process will help:
Determine the business need via case studies, feature articles, technology news, and analyst research
Delineate technical requirements via How-to content, product testing, review, and demonstration content
Evaluate products and services via vendor presentations, product demonstrations, peer reviews and opinions, and How-to content.
Related reading: Inbound Marketing Tips for IT service companies
Determine relevant metrics
Effective IT lead generation is data-driven, agile, and relevant. Set monthly goals around website traffic, prospects, leads, and customer acquisition. Don't stop at improving lead generation. Analyze conversion rates from different inbound marketing sources to determine the most efficient and cost-effective lead sources.
Metrics can also help the IT services company market improve lead conversion and sales-qualified conversion rates. Review leads from:
SEO
advertising
PPC
social media
PR
websites
email campaigns
overall marketing efforts
referrals
content and thought leadership
Use this business intelligence to better achieve business goals and measurably improve business outcomes.
https://www.ironpaper.com/articles/5-best-practices-for-it-lead-generation/
Score and validate leads
Evaluate your prospects' actions on your site and interact with your other demand generation strategies to gauge the level of interest. Score prospects based on their progress through the customer journey funnel to qualify better quality leads for your sales team.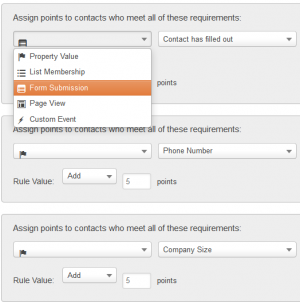 Marketing automation can gather user and customer activity data and automatically attach a value to each new IT sales lead. This makes it even easier to differentiate between those who are ready to buy and those who will never pull the purchase trigger. Further, marketing automation enables the marketer to trigger workflows sending appropriate communications based on lead behavior, activities, and interests.
86% of marketers use lead scoring as part of their demand gen strategy. — DemandGen 2016
Related reading: The Importance of Lead Nurturing and Scoring
Optimize conversion opportunities
IT marketing teams and agencies must build effective campaigns to improve qualified lead generation, sales nurturing, and brand/value awareness. A core facet of the job is optimizing conversion rates. Users want a positive experience and efficient navigation employing streamlined text and images.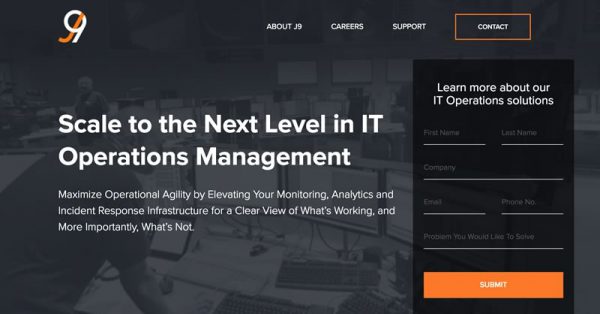 Design the website, landing pages, content offers, and collateral content to be impactful, accessible, inspiring, and interesting. The IT buyer will often only be scanning the site and may even be doing so on a mobile device. Enhance lead capture with well-designed landing pages, forms, and/or overlay CTAs. Keep forms short of increasing conversions. Overall, focus on accessibility and legibility over flash and novelty.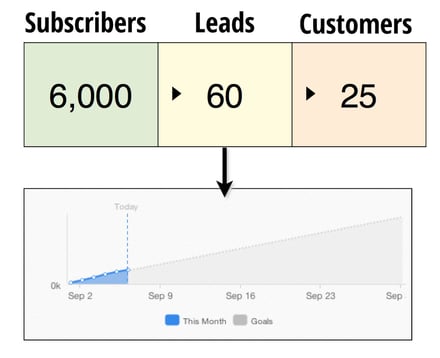 https://www.ironpaper.com/articles/5-best-practices-for-it-websites/
Improve continuously
Ultimately lead generation is improved by shoring up the existing inbound marketing foundation. Effective marketers avoid an "if you build it, they will come" mentality. Regularly audit the company's current value proposition to ensure it still speaks to the needs of the IT service community. Revisit goals, metrics, strategy, website, and sales to marketing alignment to reduce barriers to success.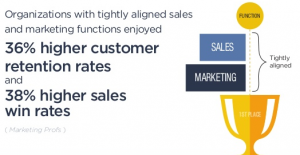 Easily improve lead generation by tracking both what works and what doesn't. Amplify successful elements and tweak the less effective ones. Connect marketing and sales to collaborate on closed-loop marketing strategies to use data to do the best lead generation the business can possibly muster.
Spending on worldwide information technology continues to grow, with IDC predicting the market will reach $2.252,9 billion this year and $2,461.1 billion by 2019. That's a lot of market share up for grabs. With these lead generation tips for IT service companies, it's easier for a business of any size to stand out and drive better engagement.
Related Reading:
Benefits of Growth Driven Design Over Traditional Web Design
Growth Driven Design And Gamification Drive Inbound B2B Sales for Hospitality Software Company