It's easy to tout Key Performance Indicator (KPI) analysis to prove you're getting the job done. Yet smart marketers in nonprofit marketing know that the more important gauge of success is KPIs directly related to sustainability.

Accurate and precise data is a key advantage of digital marketing KPIs. Yet, this data only helps if you're tracking the best indicators to help focus the team. Drilling down into hard metrics can help increase the nonprofit's ability to truly gauge ROI and campaign success.
When determining the best marketing KPI, keep in mind this indicator should help guide the organization's strategy and goal performance. This is not just tracking website traffic, but rather selecting a metric that aligns with a business goal. Marketing KPIs ought to be:
Clearly defined.
Quantifiable over time (short-lived, frequently changing data isn't as useful).
Crucial to achieving the goal (otherwise it's not so key after all).
Communicated throughout the marketing department and organization for strategic alignment purposes.
Website KPIs, for example:
Donations per month
Dollar amount of monthly donations by month
Donations monthly (conversions) by marketing channel
Volunteer inquiries per month
Re-awakened donations from the cold donor lead pool (past donors)
Total conversions by month (conversions are any inquiry that affect sustainability)
Related reading: Setting up KPIs for website marketing
There is a long list of marketing metrics a nonprofit may track to measure campaign success. However, barometers such as website traffic, bounce rate, visits to a page, and email opens aren't giving the nonprofit marketer the complete picture. Nonprofit websites must perform and lead conversions, donations and drive sustainability. A website should be measured accordingly.
Let's consider instead some marketing KPIs that can truly measure nonprofit marketing efficacy:
Inquiries
There are many challenges specific to nonprofit marketing, not the least of these is the variety of audiences appeals must target. A nonprofit is not just selling a product, it's looking for fund donations, board members, volunteers, employees, issue awareness support and more.
As a result, it is important to look closely at inquiries. Divide these into particular categories and use each one as its own KPI. Setting a clear goal line will enable quick understanding of whether a campaign is doing well.
Number of (relevant) inquiries per month per category (donations, volunteer, jobs, end user, misc. support
Donations
Nonprofit conversion can't just be collecting email addresses. The mission is to see prospects engaging in action by signing a petition, volunteering or following a social media feed. Since the nonprofit is unsustainable without donations, this is an obvious KPI.
You might differentiate by the source of conversions, too. Options include:
Donation conversions by channel: organic, social, email, referral, ad, etc.
Upgrade conversions of one-time donors into monthly-recurring donors
Conversion assists: which content influenced a sustainability action (donation, volunteer commitment, recurring donation, pledge)
Donations by persona: understand which persona is most affected by your marketing and nurturing efforts with the goal of sustainability actions
Conversions from email subscribers: Number of subscribers who convert to donors.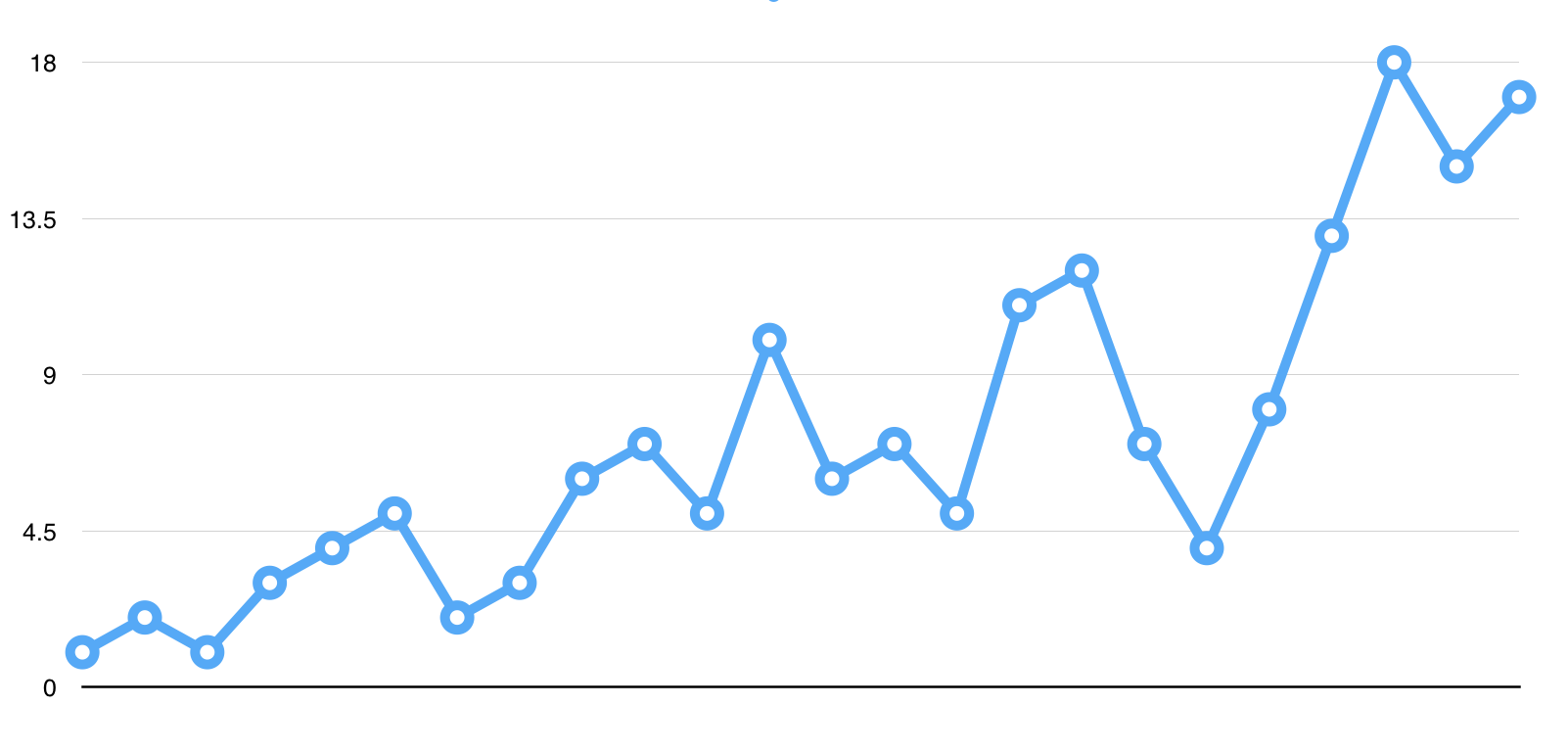 Engagement Activity
Nonprofit marketing aims to nurture prospects into givers — whether that is giving their time, signature, money and more. Tracking event sign-ups or the number of monthly acquired subscribers or leads (contacts with gift potential) are specific KPIs that can help dictate marketing nurturing activities.
In the age of peer-to-peer social fundraising and online giving, nonprofits must also identify KPIs tied to extending mission awareness and building the advocacy base. The number of likes, shares, and retweets are good signs, of course, but these don't indicate actual engagement with your mission. If your social media isn't assisting conversion rates or increasing donor retention, the number of followers you have or emoji happy faces you get on a Facebook post won't matter.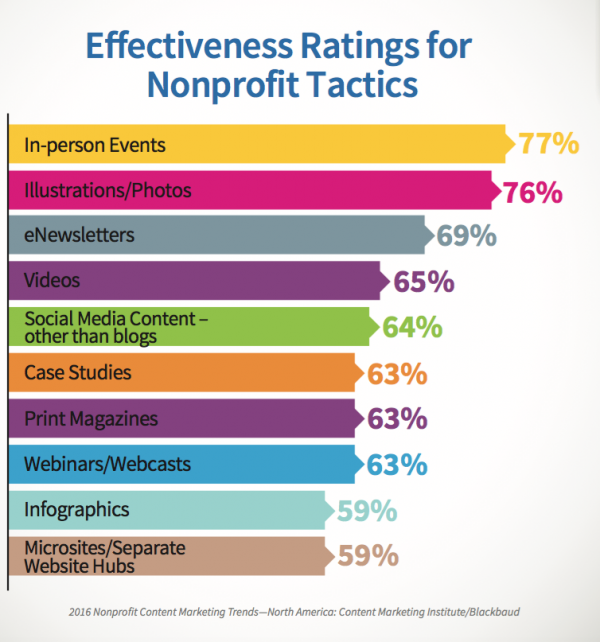 Spending time determining KPIs and then analyzing your digital marketing metrics may be low on the list of to do's for a resource-strapped nonprofit. Nevertheless, understanding key analytics will help the nonprofit marketer to better understand potential trends and opportunities while ensuring that resources are being expended in ways that are truly making a difference.
Related reading: Why Inbound Marketing Matters for Nonprofits