You want to grow your nonprofit base online, and you know the digital space is important to energize donors. Still, a nonprofit marketing plan needs many moving pieces. And a digital campaign is a lot to organize, in fact:
Only 26% of nonprofit organizations have a sophisticated/mature nonprofit marketing plan for content, according to the Content Marketing Institute's (CMI) 2016 Nonprofit report.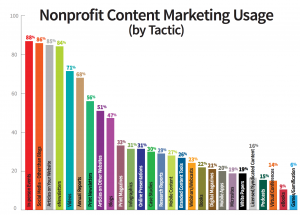 In this article, we'll cover the 8 steps you need to get started. Specifically, we'll cover the bases to create a completely digital marketing plan for your nonprofit.
1. Audit your online marketing and set goals
First, you'll need to audit your marketing to define campaign goals. Specifically, ask these questions: How many donors do we have in our database? Who are most of our donations coming from? What are our online goals — to reengage existing donors, or attract new ones?
Tip: To ensure a successful campaign, tie your marketing goals directly to nonprofit growth objectives. For example, "Grow more Twitter followers" isn't a great goal for organization growth.
Start simple with your campaign and pick 1-2 main objectives. Then, set goals around them.
For example, "Reconvert 50 low-level, one-time donors into monthly donors" or "Convert 25 new one-time donors per month." Then, you can begin your first nonprofit content marketing campaigns with the right objectives in mind. Remember, the best goals are specific and measurable.
2. Understand your key audience segments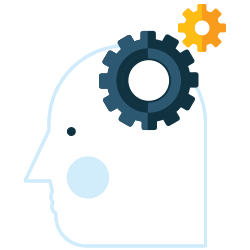 Next, take that information you gained and identify "buckets" of donors. These will be used to segment an audience for your nonprofit marketing plan content. For example:
First-time donors
People likely to donate
Corporate donors
Previous high-level donors
Influencers (like celebrities)
These donor segments should receive different messaging — after all, you're encouraging them to do different things. Therefore, it makes sense to segment your base into buckets.
According to MailChimp, segmented email campaigns receive 100.95% more clicks than non-segmented campaigns.
You can further segment by factors like: Reasons for giving, size of gift, campaign donated to, etc.
Tip: If you use a full-bodied CMS like HubSpot, create "smart" lists of these donors. Then, you can easily access them later, and they will automatically stay up-to-date.
With your goals above, you have probably identified some key segments to target. Next, we'll use these targeted lists to create content for a segment's donation journey.
https://www.ironpaper.com/articles/six-steps-to-better-buyer-personas/
3. Create content for the donor lifecycle
So you've identified your target audience segments. Now, you need to ask: Which segment ties into my goals?
Then, you'll need to identify which questions, hesitations, and motivations trigger that target segment — and turn them into content.
Even if you think you understand your buyers, there is always more to learn. Conduct surveys, call stakeholders, and look at historic involvement.
You want to understand: What will mobilize this audience? Do they prefer to read heartwarming stories, or hard facts? Specifically, you'll need to come up with content ideas to move them along the donor lifecycle. Generally, content should cover these three stages: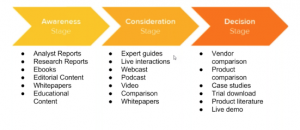 Awareness – Content that educates an audience on the nonprofit's overall mission. Generally tells the audience about the cause and why it's important. Used mostly when attracting new donors. For example, if you are an animal nonprofit, this may be an infographic on the number of animals who are homeless in your city.
Consideration – Content that introduces the nonprofit and its mission, members, and impact. For example, case studies demonstrating how the nonprofit has impacted individuals.
Decision — Content that helps an individual decide where, when, and how much to donate. For example, a chart that shows the impact of various donation amounts.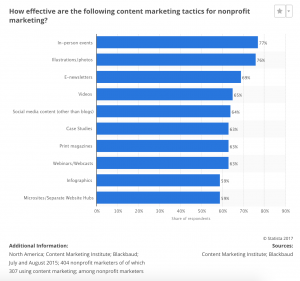 Generally, these above content items perform best, according to a study by the Content Marketing Institute/Blackbaud. But your audience may have different preferences, especially if they skew into a certain age range. So begin with data and research to make informed content decisions.
Put time and quality into this content: It will be one of your biggest converters.
4. Identify your demand gen strategy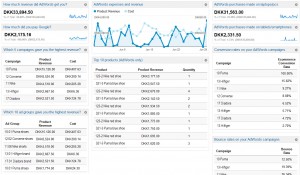 Even the best content won't sell itself. So you need to build a demand generation campaign to get the word out.
Now is the time to get set up with a Google AdWords account (Nonprofits may qualify for a $10,000 Google AdWords grant.) Identify keywords around your content — you can use a tool like UberSuggest or SpyFu to find good keyword targets. Pair keywords closely with your content offers.
Then, create your AdWords audience. Refer back to your audience segment target. Depending on your goals, you may want to create a similar audience, or a brand new audience. If you're trying to do a re-marketing campaign, you should utilize Facebook ads.
Tip: Run your first campaigns, but start lean — don't invest all your budget at once. Wait until you can draw data conclusions about which keywords/audiences are effective.
https://www.ironpaper.com/articles/top-3-ppc-metrics-cant-afford-ignore/
5. Build your first landing page for lead capture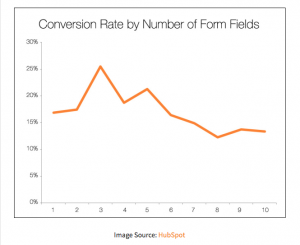 You've set up your demand generation campaign — now where should you send that traffic? Definitely not to your website's home page.
If you're targeting new donors, you'll want a lead capture page to grab contact information. Gate your content offer on a landing page, with form fields like "Name" and "Email address." Keep forms short, if possible (see the chart, right.)
https://www.ironpaper.com/articles/key-performance-indicators-for-non-profit-websites/
6. Begin an organic traffic strategy
Next, you'll want to set up an organic search presence. While paid traffic is a great quick win, you should be investing in organic traffic to see long-term traffic.
You can earn steady organic traffic by blogging regularly. Blog about topics related to your cause. Also, repurpose your content (like case studies) into blog posts. Keep in mind the keywords you'd like to rank for, and use them as a basis for article topics.
https://www.ironpaper.com/articles/5-ways-make-blogging-work-organization/
Most importantly, make sure your blog posts include calls-to-action. These CTAs can be either images, buttons, or text links. They should link directly to your content landing pages or to newsletter subscriptions. This way, you'll make your blog an active lead generation tool.
Tip: Additionally, ramp up your social media profiles to earn organic social traffic. Post links to your blog content, and occasionally to your landing pages. Multimedia goes a long way — the more photos and graphics you can include, the better your posts will perform.
7. Begin an email marketing drip campaign
Once you've begun converting visitors into leads, you'll want a system to reconvert leads into donors or repeat donors. This is where email marketing reigns.
You're likely already using email in your nonprofit marketing plan. But is your strategy sound? Or are you sending one-off emails once a month, or some other arbitrary send?
https://www.ironpaper.com/articles/6-email-strategies-for-nonprofit-success/
It's helpful to create drip campaigns that you send to each of your segments. For example, you could set up a 3-part email campaign to first-time donors on-boarding them with welcome emails, heartwarming stories, and CTAs to become a recurring donor.
With segmented drip campaigns, you gain more data than from sending one-off, random emails. Moreover, you can analyze open rates, clicks, and CTA conversions over time and over a large sample size. Then, you can make tweaks to improve your campaigns.
8. Analyze and scale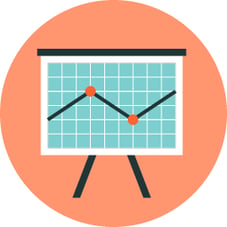 Finally, a great nonprofit marketing plan relies on data to improve itself. Therefore, you should be monitoring metrics across the campaigns you set up: Paid traffic from AdWords, organic traffic from blogs and social media, lead conversions, reconversions, CTA click rates, and more.
When you monitor the efficacy of your campaigns, you can fine-tune them over time. Then you're scaling the right channels, that generate the most growth for your nonprofit.
Nonprofit marketing plan: In conclusion
This 8-step nonprofit marketing plan covers the bare bones of a digital strategy. Yet you can go much deeper with search engine optimization, paid social media, online technology, and marketing automation.
This plan will set you up with a framework to attract, engage, and reconvert donors. As you continue segmenting your audience, sending more relevant content, and tracking the data, you will scale up a framework that's built for success.
https://www.ironpaper.com/articles/inbound-nonprofit-donations/
---
Sources
Beets, L. M. (2016, July 8). Use of Interactive Content on the Rise. https://contentmarketinginstitute.com/2016/07/interactive-content-research
https://www.statista.com/statistics/372466/effectiveness-of-nonprofit-content-marketing-tactics-in-north-america/