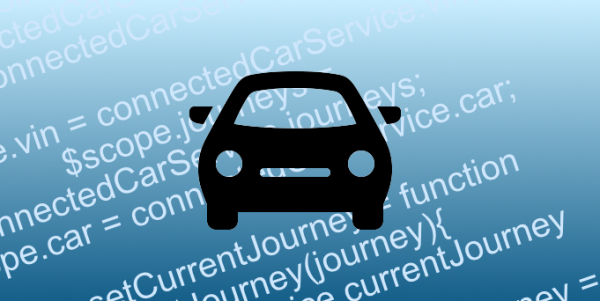 In the decades since Model Ts started rolling off the conveyor belt and sparked a national obsession, cars have been many different things to the American people. They have served as dining rooms for busy families, status symbols for those with money to blow, and reliable transportation for working men and women. But as more technology works its way into the average passenger vehicle, cars are poised to become something they have never been before: a full extension of the home and our increasingly connected personal lives.
In other parts of the world, the need to be entertained comes second to the need to remain safe. Technological innovations in these regions may be more focused on safety or security, but with the same goal of bringing the driver increased enjoyment and connectedness.
Hardware, Software, and Safety Enrichments
Technological advancements in vehicles fall into three major categories (Becker, 2018):
Hardware connections, including the pieces needed to enable networking between vehicles and other devices.
Infotainment-related software that enables navigation and entertainment services to make the experience more pleasant for the driver and passengers.
Vehicle function and safety services that enable diagnostic and maintenance work on the vehicle's key systems.
Even vehicles with lower price points are likely to incorporate basic hardware connection equipment used to power telematics data. This enables the vehicle to communicate with a smartphone or advanced diagnostic devices when the vehicle goes to the shop. Automakers that want to provide more advanced infotainment data, like up-to-the-minute traffic reports, must incorporate more sophisticated systems.
The Vehicle as A Safe Haven
Safety is a concern for drivers across all regions of the world, but pressure from lawmakers has proven to make a real difference in how quickly automakers integrate the necessary technology for augmented safety features into vehicles.
Increased safety legislation means that European automakers must offer a vehicle that includes safety and security services. The eCall legislation passed by Parliament means that all new vehicles sold in the European Union as of 2018 will need to be able to place an automated emergency call. This bid to keep all roads safer means carmakers must work many new components into vehicle models at every price point. Cars that can place an automated emergency call need to be equipped with many pieces, including:
A GPS receiver to transmit and receive location data to the emergency number
Accident sensors placed at key points around the vehicle
Manual button in case the system does not automatically deploy
Backup power supply in case of a crash that takes out power
Microphone and speaker
In addition to this hardware, every vehicle must have the basic telematics software in place to collect and transmit crash data through an eCall. Lawmakers estimate these advances can halve response times for vehicle crashes in rural areas, reducing fatalities by at least four percent (News, 2017).
The potential for telematics data to benefit the driver goes beyond emergency response times. For US-based drivers, telematics data can change the way insurers are underwriting policies and provide drivers with proven good habits with discounted policies. While concerns may exist around the privacy implications of sharing telematics data, research shows that an estimated 70 percent of all auto insurance carriers are expected to use telematics data by 2020 (Goetsch, 2017).
The Vehicle As An Entertainment Venue
One of the biggest shifts technology will bring to cars is to make driving a totally passive experience, where the driver can be entertained and safe without needing to pay any attention to the road.
In the United States and other large global markets, technology that enables user comfort takes a higher priority than safety for vehicle owners, leading automakers to prioritize technology that keeps occupants happy.
Spending data from 2017 shows that the Chinese market is the most interested in driver and passenger comfort systems. While the Chinese market is currently the smallest of the major international market, it is poised to show the most growth In the coming years. Chinese consumers are also less likely to be brand loyal and will switch to another vehicle for increased connectivity (Becker, 2018). Increased infotainment capabilities in either of these markets have huge revenue potential, thanks in part to the added cost of subscriptions to information and entertainment services. While safety-related services are often free, subscriptions to entertainment and navigation services typically carry a monthly or annual fee.
Related article: 15 Important Manufacturing Marketing Trends and Statistics
Technology That Combines Safety and Convenience
The most innovative automakers are integrating new technology that increases convenience for the driver while keeping them safer. Luxury automakers like BMW and Mercedes-Benz have pioneered gesture control through sensors located in the vehicles. Drivers can use hand gestures to communicate with the audio system, removing the need to look away from the road and press buttons on a screen. This not only increases driver convenience but keeps the driverless distracted and more focused on the road.
Criticisms of these systems point to the fast advancement of AI systems and the expected integration of smart assistants into new vehicle models in the coming years. Believe it or not, gesture control may be an obsolete technology within a few short years, and the time spent developing it may be seen as a waste.
Added technology is more than a perk for drivers; it's an important advancement toward the fully connected vehicle of the future. A completely saturated self-driving car market may still seem to be far off, but pervasive connectivity like we are currently seeing in vehicles and the early mover activity that we are seeing already is a crucial step on the way towards a fully automated industry. Consumers appear to be ready to take their hands off the wheel, and now we must ensure that our automated vehicles are ready for the open roads.
Related article: Internet of Things Market Analysis: 20+ Statistics on the IoT Opportunity
Works Cited
Becker, D. (2018). Connected Car Market Report 2018. Hamburg: Statista.
Goetsch, S. (2017). The Crash Course. Chicago: CCC Information Services Inc.
News, T. (2017, November 28). New UN regulation on automatic emergency call system to reduce response times. Retrieved from Telematics News: http://telematicsnews.info/2017/11/28/new-un-regulation-on-automatic-emergency-call-system-to-reduce-response-times/