Attracting prospects to a brand's digital channels is only one component of the inbound marketing challenge. Converting visitors into sales leads is what really matters to the bottom line. Sales enablement strategies can help convert a prospect to a qualified opportunity.
Here are five simple ways to increase sales leads.
1. Define a clear value proposition.
A value proposition underpins the B2B marketing efforts. This singular, concise statement, describes the offering, why that offering is relevant to your buyers' needs, and how the company will deliver on that offering's promise.
https://www.ironpaper.com/articles/inbound-sales-cmo-guide/
A strong value proposition resonates with customers and quickly communicates to the audience that they have found the company with the solution they seek. Communicate this unique value using descriptive copy, supporting images, information graphics, appropriate visuals, context, relevant details, and a specific headline.
2. Create Relevant Content
Don't settle for good content. Go for quality, relevant content that informs and engages your target prospect. A content strategy must focus on providing content top, middle and bottom of the funnel that is relevant, helpful, informative, and entertaining--not an overt sales pitch.
Know that this will be easier if you determine your buyer personas in advance. With a well-defined view of your ideal customer, you are better able to meet that target's needs. In planning your content strategy, focus on addressing the buyer persona's intent. Focusing only on SEO keywords doesn't address what the customer actually wants and how your product or service provides a solution.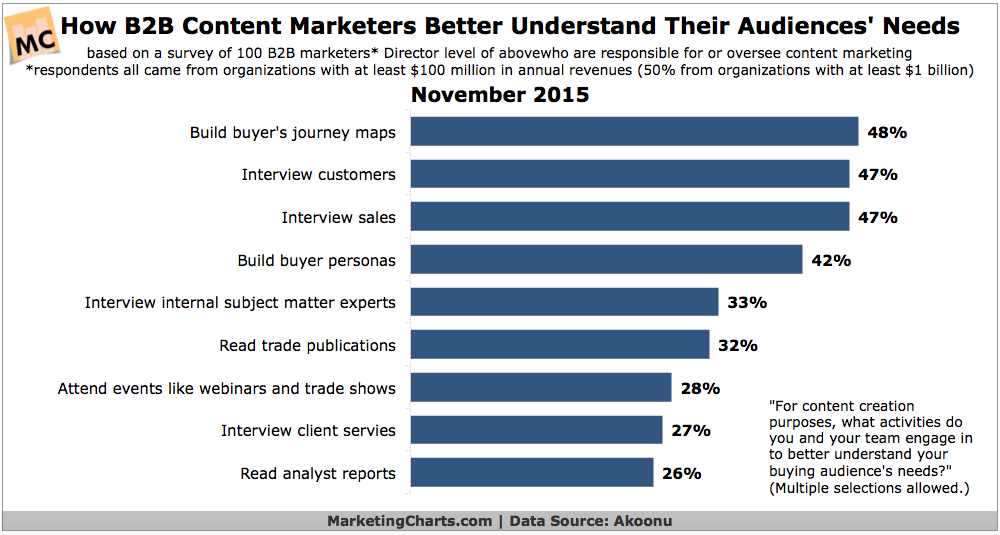 3. Use Forms To Collect Meaningful Data Points Throughout the Qualification Process
Forms help B2B marketing teams convert a website visitor into a viable lead — that's common knowledge. What makes the difference, though, is knowing where each form fits in the buyer's journey. For instance, early on, when a prospect has only been attracted to the site for the first time you can't expect them to fill out a 20-field form.
To boost conversions, only obtain the bare minimum at first, such as name, email address, company name, and job title. From there, leverage progressive profiling to capture important, secondary information as the visitor returns for additional content. Properly designed lead capture forms can help you segment your leads (especially with marketing automation managing the workflow).
4. Optimize Website Design
The website should be the brand's indisputable best lead generation channel. In addition to the homepage, all pages need to be optimized to convert various buyers.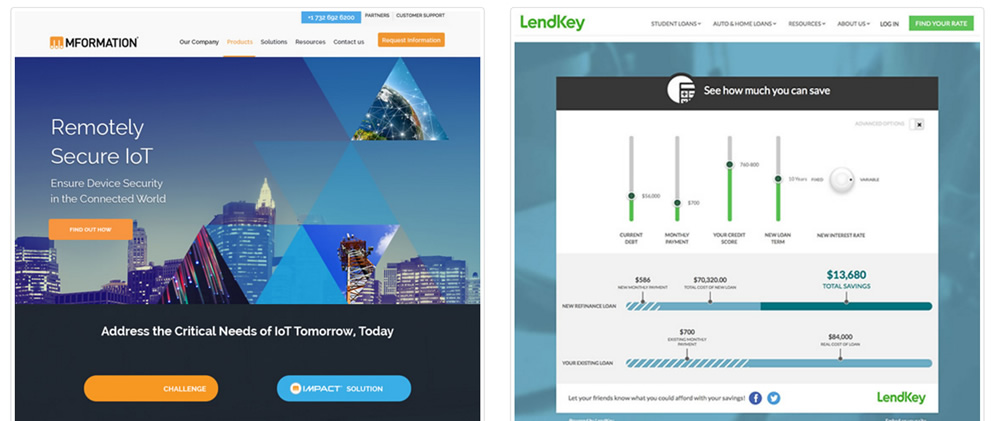 B2B buyers today are already more than halfway through the buying journey before even reaching out to a vendor. So make your first impression — your website — count.
Make sure that the value proposition is clearly visible "above the fold" on your homepage. The website design process must consider lead generation and inbound marketing throughout the UX, design, and development processes.
Use data points, accolades and customer testimonials to build credibility.
Employ high-quality images, strong headlines and highly visible CTAs.
Be attentive to site navigation and load times to enhance user experience (especially considering mobile responsiveness).
5. Let Data Guide Decisions
Establish metrics to measure the marketing strategy's success. Look to analytics available through your Customer Relationship Marketing (CRM) software, Google Analytics, and your marketing automation software. We use Hubspot, as our marketing automation system. You should be tracking your efforts and those of your competitors to determine what you're doing well and what needs revamping. You can use web analytics to make better decisions about the kind of content you produce, again looking at your own success compared to that of other industry players.
In terms of defining key metrics to track, we recommend building a clear and accepted lead to sales qualified lead definition document. What constitutes a sales qualified lead--what king of questions are needed? Once these definitions are in place, you should begin tracking the number of leads, sales qualified leads, and your conversion rates on a monthly or weekly basis.

Ultimately, the marketer must remember that not all leads are at the same stage in the buying process. These five core strategies can help marketers proactively nurture and build sales opportunities from the lead pool.
Sources:
Fishkin, R. Why Good Content Needs to Die — Whiteboard Friday. https://moz.com/blog/why-good-unique-content-needs-to-die-whiteboard-friday
Patel, N. (2016, June 6). A New Model for Developing a Top-Tier B2B Blog. https://contentmarketinginstitute.com/2016/06/developing-b2b-blog