Article by Kevin Kononenko of Databox
Inbound experts use these video tools to make their marketing stand out above the competitors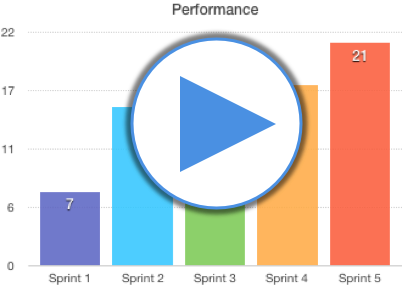 Once you've created a video or plan on conducting a webinar, you need to devise a plan for reaching your target market. You can help your cause enormously by learning from the ways that top HubSpot users strategize their video marketing.
Inbound experts are rapidly adopting video because it becomes more difficult each year to reach an audience via blogging. HubSpot power users are no longer relying on the old blog + email formula. They use a variety of tools that integrate with HubSpot to get data-driven recommendations on improving their sales and marketing funnel.
5 inbound experts from the Databox Partner Program shared their favorite video tools with us. We summarized the best parts of each service and why each marketer chose their favored tool.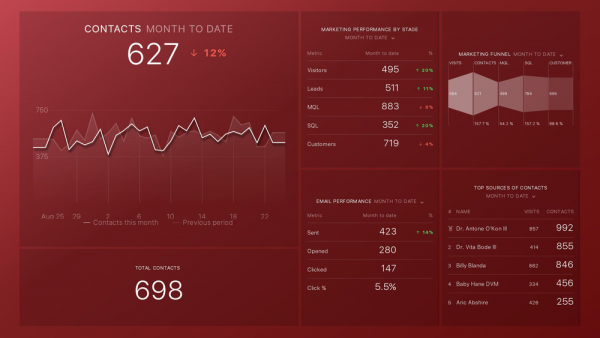 If you need a platform that combines video hosting with inbound marketing tools and analytics, Wistia give you many more options than YouTube. It's useful for integrating with your website and HubSpot for studying analytics. You will also get to host up to three videos for free.
A key value to Wistia is that it tracks video campaigns as if they were part of the built-in HubSpot suite. Another major benefit is that Wistia provides smooth playback on any device without interruptions from online ads.
Gabriel Marguglio from Nextiny Marketing uses Wistia to discover his most promising leads.
"You can recognize when leads are engaging with your videos, how video is assisting leads to move through the funnel and how video in general is helping you convert and close more and better leads into paying customers (ROI)."
It's also an ideal plan if you are already using MailChimp, since it integrates with the email marketing service.
Another excellent tool for tracking viewer behavior is TwentyThree, which measures impressions, plays, conversions and engagements. The platform has three pricing plans, each of which can be experienced with a free trial. The cheapest plan is the starter plan, which costs $499 per month. It allows you to host 100 videos for unlimited users.
The package comes with audience profiles and heatmaps so that you can gauge which parts of your site get the most activity. Additionally, it has a powerful API toolkit for creating video for practically every aspect of your site.
Tom Burgess from Revenue River uses Twenty Three to learn exactly which parts of videos are most engaging, so he can craft more compelling videos in the future.
"The integration allows you to segment data by percentage of video watched, what specific video they watched/filled out a "collector" form on! All in all, the integration is supercharged to help you understand how your audience is engaging with your video, or what PART of your videos. A must have if you are serious about video, but even more serious about who is watching and why."
Suppose you want to present a webinar that showcases your business and is intended to generate leads. ReadyTalk is a powerful webinar platform that integrates seamlessly with HubSpot, allowing you to easily create registration pages with emails on confirmation and access details. It provides helpful tools for lead nurturing and polling your audience.
The platform can also be used for group meetings and has three pricing models, with the cheapest starting at $24 per month for a host plus nine people. You can try the software free for a 14-day trial.
Suzanne Marsalisi from the Austin Lawrence Group uses ReadyTalk to discover the best prospects that attend their webinars.
"Webinar attendee information synchronizes immediately after the webinar making it easy to send follow-up emails and create webinar reports. We love that the polling responses also sync, adding even more valuable data about these contacts to the database for use in workflows and lead nurturing."
Another useful tool for orchestrating webinars is StealthSeminar, which allows the repeat scheduling of pre-recorded webinars crafted with evergreen content. It's helpful for sharing timeless information that you can present several times. The tool provides a live chat feature, allowing you to communicate with attendees in real time. Once you set up the fields in HubSpot there isn't much else to worry about, since StealthSeminar's team will handle customer service.
The regular introductory sign-up fee is $197, but the service is currently offering a discount of $97, as the first 30 days are free. You will get to upload up to 100 unique webinars that can be run as many times per month as you wish.
Frank Cowell from Elevator Agency uses their automation with HubSpot to stay on top of new leads coming from automated webinars.
"Once integrated, you can create workflows that trigger based on registrant context — when they login, view your call to action, complete the webinar, attempt to attend after it's over, X hours before the event, registered but didn't attend, etc. — which allows you to build-out the appropriate follow-up so that they happen like clockwork."
GoToWebinar sets itself apart with affordable pricing and reliability on both mobile and desktop, even when signal is poor. It has a seamless relationship with HubSpot that works well with existing landing pages.
You can begin by testing the 7-day free trial. The cheapest pricing model is $89 per month for 100 participants. This package gives you plenty of useful features such as analytics, polls, full service registration, automated emails and custom branding.
Megan Sherwood from Whole Brain Group uses it to follow up with the right webinar attendees.
"It allows us to automatically collect the data from GoTo (registrants, attendees, etc.) and sync it with HubSpot. We can also follow up with attendees based on whether or not they attended."
Incorporate Video into Your Inbound Strategy Today
There are a variety of video apps to choose from to help with your video marketing and HubSpot integrations. Above are five key tools that can help you save time and money on adding video to your site or conducting webinars that help attract leads. These tools allow you to manage your videos in one place since they can easily integrate with HubSpot. After you've tested the apps for free you will be able to decide how well they can enhance your video marketing.
If you need to prove the value of video to your boss or client, all 5 of these marketing leaders use automated HubSpot dashboards to communicate their key video metrics and prove that their videos go above and beyond a typical blogging strategy.